Hello

Visitor

! Welcome to the Boku No Roblox: Remastered Wiki!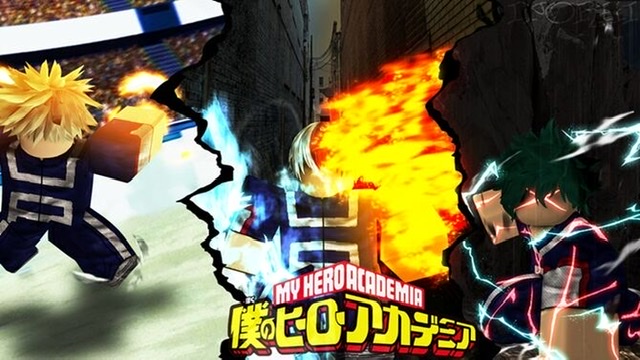 Welcome to Boku No Roblox, a game inspired by the anime My Hero Academia. People are born with special powers known as quirks! Will you become a hero and protect the world, or will you become a villain and destroy it?

Manifest is a Rare tier quirk that allows the user to manifest certain traits of any food they have eaten. This quirk is used by Tamaki Amajiki in the anime.

ObsSpke
•
As you see in the title, this is a short news, meaning that a very few things will be mentioned. I know it's not a month yet, but I made this to make you guys aware of what happened and will happen.
We have dealt with the major issues of the wiki (Thanks GeneralHappyVibes and Hightlyze for the help!…

ObsSpke
•
Hello everybody! So, as you can see, the wiki has came back to life after being abandoned. I have decided to adopt this wiki because while I was spending time in a wiki where I am admin in it, I saw someone asking for my help for this wiki, so when I saw it, I realized that this wiki had a lot of p…
---
More NEWS
New Order is a mythical-tier emitter-type quirk which allows the user to set a rule onto their surroundings.
The current user of New Order is Star and Stripe.
The quirk can only be obtained if you are level 10,000, have 100,000 positive fame or more, and talking to a specific NPC, which is Star and S…
Tier: Legendary
Moves:
Q: Flashfire Fist: Jetburn
User compresses fire around their fist and releases it in a massive beam.
- Beam is the size of Texas Smash
- Cooldown: 3 seconds
- Multiplier: 2.5x, 3x in Fire Form, 3.25x with Hellflame Armor and Fire Form
Z: Hell's Curtain
User creates a blanket of highl…
In Boku No Roblox:Remastered Wiki, we currently have 41,601 edits, 127 articles and 1,089 images, and you can still contribute!